TVB-G Video of the Week: 2002 TVB Anniversary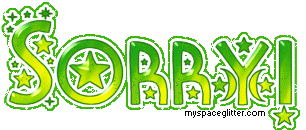 Sorry Again Everyone: I think everyone has noticed I haven't update in the last 3 days or so. I feel so bad, but I really had to buckle down since my AP English Exam is on Monday, I'm very nervous. My next AP is on the 10th. Thank everyone for the support, and for understanding.


TVB-G VIDEO OF THE WEEK: The video of the week is a pretty long video that sums up the 2002 TVB Anniversary with alot of behind the scene clips. I found it a really time ago, and figured its about time to spotlight it. Alot of tearful moments between good friends. This was the year, Gallen Lo won Best Actor, Flora Chan won Best Actress, Moses Chan won Most Improved Male, and Myolie Wu won Most Improved Female. All of the prize winning moments are featured, as well as emotional moments of friendship.