Special Production: Seven Deadly Sins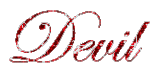 Gateway Opening:
According to acient folklores and fairytales that were passed for centuries, mankind has contracted seven deadly sins that will forever live on. These sins are deadly not because the sinners will go to hell, but because they are lethal to others. They were believe to be very desirable to commit and pleasurable to hold. To this day the urban myth exist in many forms in every person. So which TVB artsites have committed these irresistable sins and how they are disturbing the peace.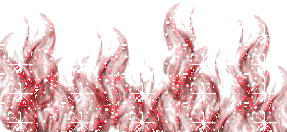 Envy:
Being green with Envy was believe to deadly because it stirred up motives for greater mortal sins. Lai Lok Yi will surely be taken under its power. He is the only one out the past six olympic stars that is still doing minor character acting while others are in a whole other league like Raymond, Ron, and Bosco. Its safe to say he has been the least successful out of the six, but hopefully the sin of him envying the other five will bring a motives to perform at a deadly level and take out his competitions. This sin could bring him so much potential success that it would make others Envy.

Greed:
Love for money, Greed, was believe to evil because it brought the sinners power. Greed was the most common form of sin, because everyone eventaully developed this nature of contracting it. Francis Ng is clear example. Francis is a brilliant actor commanding so much power. Greed eventually took over this humble actor. He abandoned his TVB roots and turn down the offer to film TITS II for one sole reason, money. That was one of the reason will TITS II did not take off, and was shelved. Greed always affect others in some way. Francis caused fans of the series to be filled with disappointment.


Pride:
Pride was the least deadliest of all the sin, but it was still able to take control in someway. Everyone has pride in themself, but too much pride brought on a deadly sin. It was believe to make others respect the sinner because they were intimadated. Kenix is one of the first srtiste to display this sin. She turn down the role in "Au Revoir Shanghai" because it was a second hand job Maggie Cheung ( her past feud) gave up. She even went out clearly and said the producer offered the role to her first, but she turn it down. Every actress will view a second hand job as an insult so Kenix was actually was taking pride in herself. After she showed her pride, there definitely a greater increased of respect for her.
Lust:
Lust or sexual appeal was most popular among women and most desired among men. Too much lust sparked jealousy, thus making it a deadly sin. This was the most pleasurable sin to commit. Kate Tsui has demonstated full control of this sin. She has demonstrated so much sex appeal in only two years. From doing dancing in nothing but a thong to a strip tease. This desirable sin mostlikely was one the main causes of how this seductive she-devil took down heavenly king Leon Lai, making him smitten with her. She affected others by making society more open to sex appeal. Kate definitely has stirred quite a huge commotion in the short time that she has been here.
Gluttony:
The sin eating too much. Gluttony was very deadly if you did not gain weight or your health didn't get bad, sparking anger among those under poverty and the sick. This was however desirable because it was part of a life of luxury. Fiona Yeun takes the cake for this deadly sin. Fiona has beauty, and great health even though she eats alot. She was a food critic, chef, and has her own collection of cook books. She even declared eating is one of the greatest joy of her life. Gluttony has definitely taken over her, but not affect her in any way except bringing great success to her life.
Wrath:
The ability to wheel anger, or Wrath was created as sin because of the power it may bring to the sinners. Wrath commanded great respect and success for the sinner because it brought fright in others. Sheren Teng wheels this power in her acting. Her role as Yu Fei in WAB demonstrated fierce wrath with passion that I have never seen before. The act of Wrath that she performed payed off greatly. She completely destroyed her competetions and gained tremendous popularity and respect. Hell have no fury like a woman scorned.
Sloth:
The acting laziness, slowness, and inactivity. Sloth made others jealous because they were well rested and did less worked than the hardworking. Life for them was good, but it was the least desirable because it didn't bring much success. Matt Yeung has had the slowest progress out all the all artistes for the amount of time he has been in the industry. He has done nothing to make him stand out with acting. Instead he is off enjoying the life of a Sloth. He is doing nothing right now except for getting to bar fights, getting arrest, going to court, and doing tiny roles as extras. However, he is definitely making the hardworking artistes jealous of his Young and Dangerous lifestyle.
Sometimes It's Good To Be Bad...